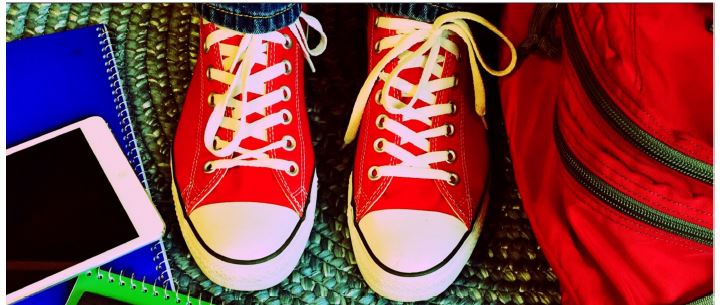 P

roviding

R

esources and

E

ssentials to

P

repare Kids for School
Thank you to everyone who made our 2022 event a success!
Save the date: Sat. August 26, 2023. Registration will open July 1, 2023.
We provided NEW sneakers, socks, underwear and hygiene items (shampoo, soap, washcloth, toothbrush and toothpaste) to 336 kids from 124 families. Families were from all school districts in Cortland County.
For an additional 79 kids from 37 additional families who were initially placed on a waiting list, we provided a pair of sneakers or a gift card to Shoe Dept., so each child could purchase a pair of sneakers, and provided socks and underwear as available. We were also able to assist additional families who contacted us after the event.
In total, we assisted 417 kids from 156 families.
We partnered with the Homer Food Pantry to distribute a bag of kid-friendly food and snacks to each family, which included cereal, peanut butter, jelly, granola bars, fruit cups, macaroni and cheese and juice boxes.
With assistance from the Phillips Free Library and Homer School district libraries, we provided an age-appropriate book to each child.
We provided resource information to each family on housing assistance, area food pantries, health options, transportation, and mental health resources.
Thank you to our 2022 event supporters!
Homer Congregational Church members
The Brockway Foundation
The Wilkins Foundation
Elks National Foundation and Homer Elks Lodge #2506
St. Margaret's Church, Homer
American Legion
Shoe Dept.
Dr. Lowell-Clark, DDS
Drs. Stuart Douglas and Marisa Clifford
Phillips Free Library, Homer
Homer School District libraries
Individual sponsors and donors from our community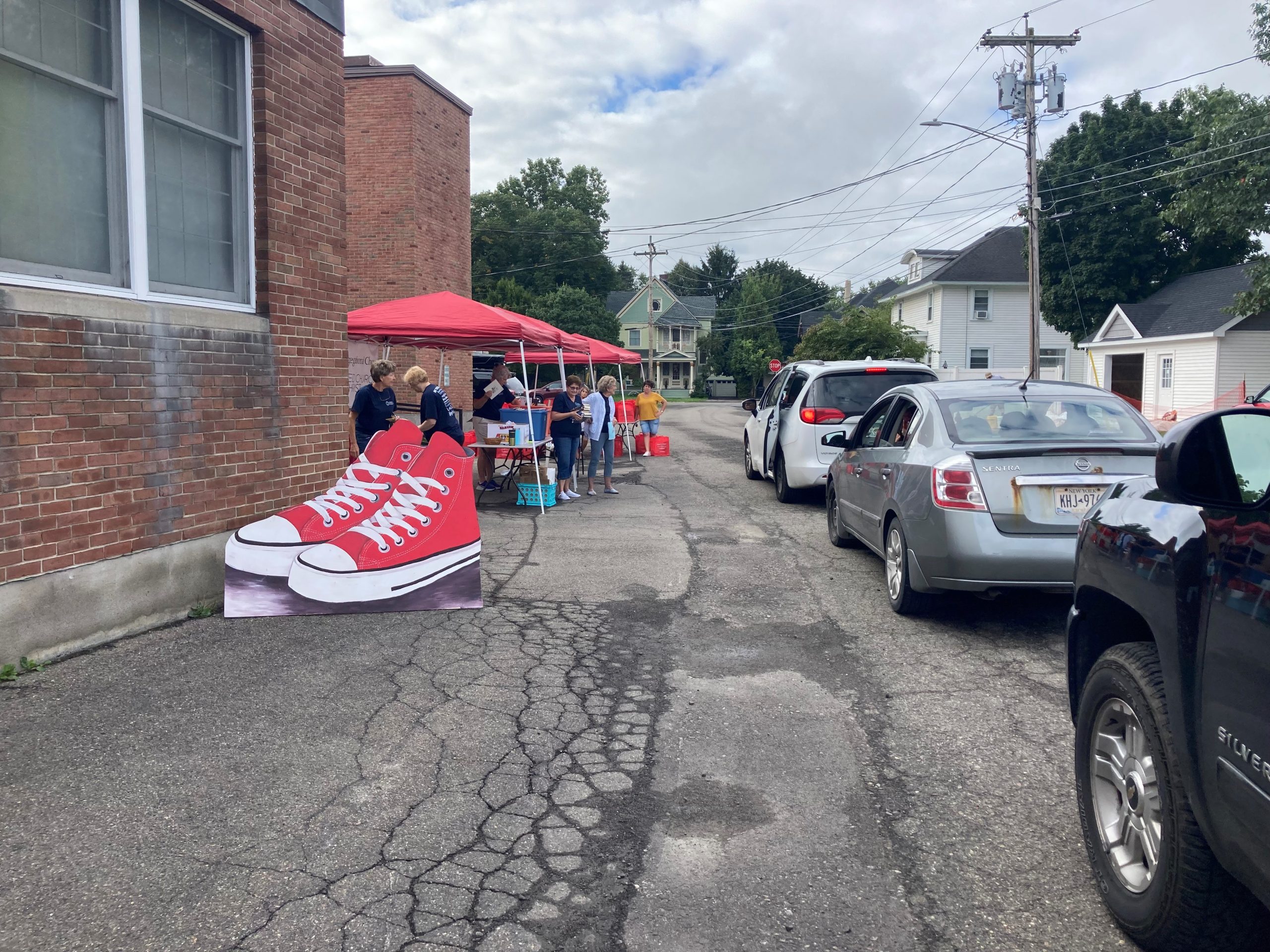 ---
Foot Measuring for Sneaker Sizes
We want to help kids get the right size sneaker! You can visit a local shoe store to have your child's foot measured – or you can do so at home. If you have the ability to print, you can use the sizing guide below. Or watch the video about how to measure your child's foot for sneakers with just a piece of paper and a ruler.
Registration
Registration for our 2023 event will open on July 1, 2023.
Sponsor a Child
To sponsor a child, we ask that you commit to purchasing a new pair of sneakers, a new pack of underwear, and a new pack of socks. Sponsors will receive by email or phone the child(ren)'s age, grade, shoe size, underwear size and favorite color.
We will
Donate
Want to support PREP with a financial donation – and let us buy the items? Checks, payable to Homer Congregational Church, can be mailed with "Back to School PREP" in the memo line. Or donate online via Tithely and in the notes section, indicate "Back to School PREP." Thank you for your support!